African Burial Ground National Monument is a monument at Duane Street and African Burial Ground Way (Elk Street) in the Civic Center section of Lower Manhattan, New York City. Its main building is the Ted Weiss Federal Building at 290 Broadway. The site contains the remains of more than 419 Africans buried during the late 17th and 18th centuries in a portion of what was the largest colonial-era cemetery for people of African descent, some free, most enslaved.
Along roads
Exterior premises
This is an urban environment
*Please see more details for leash info
Inside buildings (unless service animal)
Never leave your pet unattended or alone inside a vehicle
Never off leash – unless inside a vehicle, tent, dog crate or other portable kennel
Untagged dogs or dogs with uncurrent tags
Excessive barking
*Please see more details for leash info
Extreme range of weather
Extreme heat
Bring plenty of drinking water
Leash Laws: Most parks require dogs to be on a leash in some or all areas, however, some parks allow dogs off leash in certain locations, please consult the parks website before going off leash, Thank you!
Consult the park website before traveling all information is to be used as a guide.
Respect the local environment
(212) 637-2019
African Burial Ground National Monument Website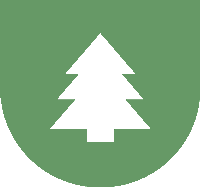 Find an Area
By name:
Not sure where to start?