The Cape Cod National Seashore (CCNS), created on August 7, 1961 by President John F. Kennedy, encompasses 43,607 acres on Cape Cod, in Massachusetts. It includes ponds, woods and beachfront of the Atlantic coastal pine barrens ecoregion. The CCNS includes nearly 40 miles of seashore along the Atlantic-facing eastern shore of Cape Cod, in the towns of Provincetown, Truro, Wellfleet, Eastham, Orleans and Chatham. It is administered by the National Park Service.
All fire roads within Cape Cod National Seashore (depicted on topographic maps available at park and local bookstores)
Head of the Meadow Bicycle Trail year round and Province Lands and Nauset bike trails, November 1-April 30
Fresh water ponds within Cape Cod National Seashore (beaches and water), October 16-May 14
Cape Cod National Seashore ocean beaches except as follows:

During the summer, pets are not permitted on lifeguard-protected beaches. Passing through lifeguard-protected areas of the beach is permitted.
During shorebird nesting, staging, and migrating periods, pets are not permitted in posted locations. Passing through these areas is prohibited.

Parking areas and along paved roads
Some campgrounds and picnic areas
Must be restrained or kept on a leash no longer than 6 feet at all times.
Dogs must wear a collar with current tags at all times
Pick up after your dog at all times – Leave no trace
*Please see more details for leash info
Inside buildings (unless service animal)
Designated nature trails at any time; check signs and at visitor centers for Great Island exceptions
Nauset and Province Lands bike trails, May 1-October 31
Fresh water ponds within Cape Cod National Seashore (beaches and water), May 15-October 15
Areas where certain shorebirds nest, especially the piping plover, a threatened species under the Endangered Species Act. Birds may abandon nests when they perceive threats or are disturbed. These areas are posted seasonally when prohibition is in effect.
On lifeguard-protected beaches during the summer months. You may walk your leashed pet through these areas to enjoy walks on stretches of beach.
West and Sunset horse trails in the Province Lands;l Cape Cod National Seashore trams, except working service animals.
Never leave your pet unattended or alone inside a vehicle
Never off leash – unless inside a vehicle, tent, dog crate or other portable kennel
Untagged dogs or dogs with uncurrent tags
Excessive barking
*Please see more details for leash info
Extreme range of weather
Extreme heat
Venomous Snakes
Poisonous Plants
Spiny and prickly plants
Predatory animals
Be aware of animal traps and hunting areas
Swim safely, extreme water areas
Ticks and biting insects
Do not drink from waterways
Bring plenty of drinking water
Leash Laws: Most parks require dogs to be on a leash in some or all areas, however, some parks allow dogs off leash in certain locations, please consult the parks website before going off leash, Thank you!
Dog life vest or flotation device is recommended
Consult the park website before traveling all information is to be used as a guide.
Respect local wildlife.
Leave no trace – What you bring in, you bring out.
If you are visiting during the hottest months of the year, a "palm test" is recommended before walking your dog – place your hand on the pavement for a minute and see if it is comfortable there. If the pavement feels hot to your palm, it will be hot to your dog's paws.
(508) 255-3421
Cape Cod National Seashore Website
Cape Cod National Seashore Camping
Cape Cod National Seashore Hiking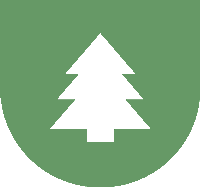 Find an Area
By name:
Not sure where to start?