The Captain John Smith Chesapeake National Historic Trail is a series of water routes in the United States extending approximately 3,000 miles (4,800 km) along the Chesapeake Bay, the nation's largest estuary, and its tributaries in Virginia, Maryland, Delaware, and in the Washington, D.C.. The Historic routes trace the 1607-1609 voyages of Captain John Smith to chart the land and waterways of the Chesapeake. Along with the Star-Spangled Banner National Historic Trail, it is one of two water trails designated as National Historic Trails.
Pets are generally allowed on most trails and exterior areas that do not conflict with an adjoining area such as a National Park
Parking areas and along paved roads
Some campgrounds and picnic areas
Must be restrained or kept on a leash no longer than 6 feet at all times.
Dogs must wear a collar with current tags at all times
Pick up after your dog at all times – Leave no trace
*Please see more details for leash info
Inside buildings (unless service animal)
pets are not permitted in historic homes, in visitor centers, or on ranger-led programs.
Never leave your pet unattended or alone inside a vehicle
Never off leash – unless inside a vehicle, tent, dog crate or other portable kennel
Untagged dogs or dogs with uncurrent tags
Excessive barking
*Please see more details for leash info
Extreme range of weather
Extreme heat
Venomous Snakes
Poisonous Plants
Spiny and prickly plants
Predatory animals
Be aware of animal traps and hunting areas
Swim safely, extreme water areas
Ticks and biting insects
Do not drink from waterways
Bring plenty of drinking water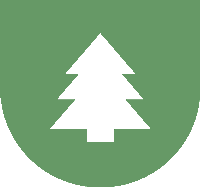 Find an Area
By name:
Not sure where to start?