Death Valley is the hottest, lowest, and driest place in the United States. Daytime temperatures have topped 130 °F (54 °C) and it is home to Badwater Basin, the lowest elevation in North America. The park contains canyons, badlands, sand dunes, and mountain ranges, while more than 1000 species of plants grow in this geologic graben. Additional points of interest include salt flats, Historic mines, and springs.

Our goal is to make pet rules of Death Valley National Park easy to follow. Below are the dog and pet rules for the park. Please use them as a guide and remember to contact the park for questions you may have prior to your trip and as always, if you have a suggestion, please comment below or contact us directly.
Pets may go no more than 100 feet (30.5 m) from any road, picnic area, or campground.
Parking areas and along paved and dirt roads
Campgrounds (no more than 4 pets per camp)
Picnic areas
Must be restrained or kept on a leash no longer than 6 feet at all times.
Dogs must wear a collar with current tags at all times
Pick up after your dog at all times – Leave no trace
*Please see more details for leash info
Inside buildings (unless service animal)
Shuttle buses (unless service animal)
Trails or backcountry
Never leave your pet unattended or alone inside a vehicle
Never off leash – unless inside a vehicle, tent, dog crate or other portable kennel
Untagged dogs or dogs with uncurrent tags
Excessive barking
*Please see more details for leash info
Extreme range of weather
Extreme hot and cold weather
Venomous Snakes
Poisonous Plants
Spiny and prickly plants
Predatory animals
Be aware of animal traps and hunting areas
Swim safely, extreme water areas
Ticks and biting insects
Do not drink from waterways
Bring plenty of drinking water
Leash Laws: Most parks require dogs to be on a leash in some or all areas, however, some parks allow dogs off leash in certain locations, please consult the parks website before going off leash, Thank you!
Consult the park website before traveling all information is to be used as a guide.
Respect local wildlife.
Leave no trace – What you bring in, you bring out.
If you are visiting during the hottest months of the year, a "palm test" is recommended before walking your dog – place your hand on the pavement for a minute and see if it is comfortable there. If the pavement feels hot to your palm, it will be hot to your dog's paws.
Near developed areas
Furnace Creek Airport Road: Starting near the Visitor Center, this level, 1-mile paved road edges the golf course to the airport. WARNING: coyotes are regularly seen in this area.
Bicycle Path to Harmony Borax Works: Paralleling Hwy 190 north of the visitor center for 1mile, this is the only trail in the park open to pets. The interpretive trail around Harmony Borax Works ruins is closed to pets, but those looking for a longer walk can continue on the unpaved Mustard Canyon Road.
Stovepipe Wells Airport Road: From the Stovepipe Wells Campground entrance this unpaved road heads across the valley floor to the airport and access to the Cottonwood Canyon Road.

In the backcountry

Twenty Mule Team Canyon Road: This 3-mile, one-way dirt road passes through colorful, other-worldly badlands. Vehicles may be restricted to traveling only one direction, but hikers can choose to turn around at any time.
Titus Canyon Road: The hike up the narrows of Titus Canyon is one of the most popular in Death Valley and because it is on a dirt road you can bring your pet along. The first 1.5 miles is the narrowest, but you can continue for miles if you like. Spectacular scenery is the main reason to hike here, but the local herd of native bighorn sheep is why you should keep your pet under tight control.
Echo Canyon Road: Although the first part of this road is in the open, if you have a high-clearance, 2WD vehicle you can drive 3 miles to the canyon mouth, then walk with your pet through the 2 mile long canyon narrows to a natural arch and beyond.
Chloride City Road: This mid-elevation road is a good option when the temperatures are starting to get too warm in the valley. From the Daylight Pass Road, walk the narrow dirt road winding through desert hills to Monarch Canyon (2 miles.)
(760) 786-3200
Death Valley National Park Website
Death Valley National Park Camping
Death Valley National Park Hiking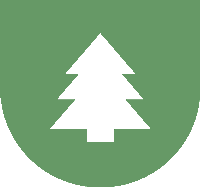 Find an Area
By name:
Not sure where to start?