Eisenhower National Historic Site preserves the home and farm of Dwight D. Eisenhower, the 34th President of the United States, and its surrounding property of 690.5 acres (279.4 ha). It is located in Cumberland Township, Adams County, Pennsylvania, just outside of Gettysburg. Purchased by then-General Eisenhower and his wife Mamie in 1950, the farm served as a weekend retreat for the President and a meeting place for world leaders, and became the Eisenhowers' home after they left the White House in 1961.
Parking areas and along paved roads
Picnic areas
Must be restrained or kept on a leash no longer than 6 feet at all times.
Dogs must wear a collar with current tags at all times
Pick up after your dog at all times – Leave no trace
*Please see more details for leash info
Inside buildings (unless service animal)
Inside shuttle buses (unless service animal)
Pet owners must not allow any pet to climb or stand upon any monument, marker, cultural or archeological structure/object within Gettysburg NMP.
Within the 44th NY Monument, Culps Hill Tower, Longstreet Tower, Oak Ridge Tower, Peace Light Memorial, and Pennsylvania Monument
Never leave your pet unattended or alone inside a vehicle
Never off leash – unless inside a vehicle, tent, dog crate or other portable kennel
Untagged dogs or dogs with uncurrent tags
Excessive barking
*Please see more details for leash info
Extreme range of weather
Extreme heat
Venomous Snakes
Poisonous Plants
Spiny and prickly plants
Predatory animals
Be aware of animal traps and hunting areas
Swim safely, extreme water areas
Ticks and biting insects
Do not drink from waterways
Bring plenty of drinking water
Leash Laws: Most parks require dogs to be on a leash in some or all areas, however, some parks allow dogs off leash in certain locations, please consult the parks website before going off leash, Thank you!
Consult the park website before traveling all information is to be used as a guide.
Respect local wildlife.
Leave no trace – What you bring in, you bring out.
If you are visiting during the hottest months of the year, a "palm test" is recommended before walking your dog – place your hand on the pavement for a minute and see if it is comfortable there. If the pavement feels hot to your palm, it will be hot to your dog's paws.
(717) 338-9114
Eisenhower National Historic Site Website
Eisenhower National Historic Site Hiking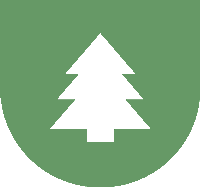 Find an Area
By name:
Not sure where to start?