Fort Necessity National Battlefield is a National Battlefield Site in Fayette County, Pennsylvania, United States, which preserves the site of the Battle of Fort Necessity. The battle, which took place on July 3, 1754, was an early battle of the French and Indian War, and resulted in the surrender of British colonial forces under Colonel George Washington, to the French and Indians, under Louis Coulon de Villiers. The site also includes the Mount Washington Tavern, once one of the inns along the National Road, and in two separate units the grave of the British General Edward Braddock, killed in 1755, and the site of the Battle of Jumonville Glen.
Pets are allowed on all trails and exterior areas
Parking areas and along paved roads
Campgrounds
Picnic areas
Must be restrained or kept on a leash no longer than 6 feet at all times.
Dogs must wear a collar with current tags at all times
Pick up after your dog at all times – Leave no trace
*Please see more details for leash info
Inside buildings or cemeteries (unless service animal)
Never leave your pet unattended or alone inside a vehicle
Never off leash – unless inside a vehicle, tent, dog crate or other portable kennel
Untagged dogs or dogs with uncurrent tags
Excessive barking
*Please see more details for leash info
Extreme range of weather
Extreme heat
Venomous Snakes
Poisonous Plants
Spiny and prickly plants
Predatory animals
Be aware of animal traps and hunting areas
Swim safely, extreme water areas
Ticks and biting insects
Do not drink from waterways
Bring plenty of drinking water
Leash Laws: Most parks require dogs to be on a leash in some or all areas, however, some parks allow dogs off leash in certain locations, please consult the parks website before going off leash, Thank you!
Consult the park website before traveling all information is to be used as a guide.
Respect local wildlife.
Leave no trace – What you bring in, you bring out.
If you are visiting during the hottest months of the year, a "palm test" is recommended before walking your dog – place your hand on the pavement for a minute and see if it is comfortable there. If the pavement feels hot to your palm, it will be hot to your dog's paws.
(724) 329-5512
Fort Necessity National Battlefield Website
Fort Necessity National Battlefield Camping
Fort Necessity National Battlefield Hiking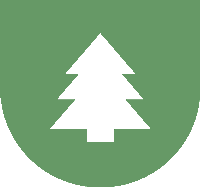 Find an Area
By name:
Not sure where to start?