This park on the Alaska Peninsula protects the Valley of Ten Thousand Smokes, an ash flow formed by the 1912 eruption of Novarupta, as well as Mount Katmai. Over 2,000 grizzly bears come here each year to catch spawning salmon. Other wildlife includes caribou, wolves, moose, and wolverines.
Due to the fact that most of the park is wilderness and the high concentration of bears, especially around Brooks Camp (in close proximity to visitors) Katmai National Park does not allow pets inside the park.
Dogs must wear a collar with current tags at all times
Pick up after your dog at all times – Leave no trace
*Please see more details for leash info
Inside buildings (unless service animal)
On trails and backcountry
Never leave your pet unattended or alone inside a vehicle
Never off leash – unless inside a vehicle, tent, dog crate or other portable kennel
Untagged dogs or dogs with uncurrent tags
Excessive barking
*Please see more details for leash info
Extreme range of weather
Extreme hot and cold weather
Venomous Snakes
Poisonous Plants
Spiny and prickly plants
Predatory animals
Be aware of animal traps and hunting areas
Swim safely, extreme water areas
Ticks and biting insects
Do not drink from waterways
Bring plenty of drinking water
Leash Laws: Most parks require dogs to be on a leash in some or all areas, however, some parks allow dogs off leash in certain locations, please consult the parks website before going off leash, Thank you!
Consult the park website before traveling all information is to be used as a guide.
Respect local wildlife.
Leave no trace – What you bring in, you bring out.
Please be aware that having a service animal in the backcountry may put you at increased risk for confrontations with wolves, bears, and other wildlife. Wolves are very territorial and may perceive domestic dogs as competitors and act aggressively toward them putting you and your animal in danger. If you must take a service animal with you in the backcountry keep it on a tight leash at all times and sleep with it in your tent at night.
(907) 246-3305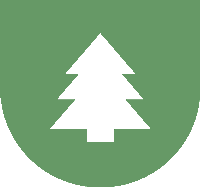 Find an Area
By name:
Not sure where to start?