The region around Lake Clark features four active volcanoes, including Mount Redoubt, as well as an abundance of rivers, glaciers, and waterfalls. Temperate rainforests, a tundra plateau, and three mountain ranges complete the landscape.
Leashed pets are permitted in most areas of the park but not recommended
Campgrounds
Picnic areas
Must be restrained or kept on a leash no longer than 6 feet at all times.
Dogs must wear a collar with current tags at all times
Pick up after your dog at all times – Leave no trace
*Please see more details for leash info
Inside buildings (unless service animal)
Never leave your pet unattended or alone inside a vehicle
Never off leash – unless inside a vehicle, tent, dog crate or other portable kennel
Untagged dogs or dogs with uncurrent tags
Excessive barking
*Please see more details for leash info
Extreme range of weather
Extreme hot and cold weather
Venomous Snakes
Poisonous Plants
Spiny and prickly plants
Predatory animals
Be aware of animal traps and hunting areas
Swim safely, extreme water areas
Ticks and biting insects
Do not drink from waterways
Bring plenty of drinking water
Leash Laws: Most parks require dogs to be on a leash in some or all areas, however, some parks allow dogs off leash in certain locations, please consult the parks website before going off leash, Thank you!
Consult the park website before traveling all information is to be used as a guide.
Respect local wildlife.
Leave no trace – What you bring in, you bring out.
Leashed pets are permitted in the park and preserve. However, we strongly encourage you to leave your pets at home, for your safety, their safety, and the health of the ecosystem. If your dog is already in Alaska with you, a quick Google search will give you a list of kennels that can board it for you during your trip to Lake Clark. Common park gateway communities with pet boarding facilities include Anchorage, Soldotna, Kenai, Kasilof, Homer, and Anchor Point. Dogs running loose can bring enraged bears or moose back to their owners. They can also harass or kill local wildlife. While it's pretty obvious when a dog is chasing a moose or a squirrel, a loose dog can eat ground nesting bird eggs and chicks so quickly the owner never realizes it happened. They may also either contract a disease from wild canine populations, or introduce disease to fox, coyote, or wolf through their scat. Be aware that these wild canines are highly territorial, especially during summer denning season, and will kill loose dogs they encounter in their territory.
(907) 781-2118
Lake Clark National Park Website
Lake Clark National Park Camping
Lake Clark National Park Hiking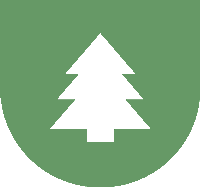 Find an Area
By name:
Not sure where to start?