Bisected north to south by the Continental Divide, this portion of the Rockies has ecosystems varying from over 150 riparian lakes to montane and subalpine forests to treeless alpine tundra. Wildlife including mule deer, bighorn sheep, black bears, and cougars inhabit its igneous mountains and glacial valleys. Longs Peak, a classic Colorado fourteener, and the scenic Bear Lakeare popular destinations, as well as the Historic Trail Ridge Road, which reaches an elevation of more than 12,000 feet

Our goal is to make pet rules of Rocky Mountain National Park easy to follow. Below are the dog and pet rules for the park. Please use them as a guide and remember to contact the park for questions you may have prior to your trip and as always, if you have a suggestion, please comment below or contact us directly.
Parking areas and along paved roads
Some campgrounds
Some picnic areas
Must be restrained or kept on a leash no longer than 6 feet at all times.
Dogs must wear a collar with current tags at all times
Pick up after your dog at all times – Leave no trace
*Please see more details for leash info
Inside buildings (unless service animal)
Shuttle buses (unless service animal)
Trails, tundra, meadows or backcountry
Never leave your pet unattended or alone inside a vehicle
Never off leash – unless inside a vehicle, tent, dog crate or other portable kennel
Untagged dogs or dogs with uncurrent tags
Excessive barking
*Please see more details for leash info
Extreme range of weather
Extreme hot and cold weather
Venomous Snakes
Poisonous Plants
Spiny and prickly plants
Predatory animals
Be aware of animal traps and hunting areas
Swim safely, extreme water areas
Ticks and biting insects
Do not drink from waterways
Bring plenty of drinking water
Leash Laws: Most parks require dogs to be on a leash in some or all areas, however, some parks allow dogs off leash in certain locations, please consult the parks website before going off leash, Thank you!
Consult the park website before traveling all information is to be used as a guide.
Respect local wildlife.
Leave no trace – What you bring in, you bring out.
If you are visiting during the hottest months of the year, a "palm test" is recommended before walking your dog – place your hand on the pavement for a minute and see if it is comfortable there. If the pavement feels hot to your palm, it will be hot to your dog's paws.
(970) 586-1206 General park questions: (970) 586-1206. Recorded Trail Ridge Road status: (970)586-1222.
Rocky Mountain National Park Website
Rocky Mountain National Park Camping
Rocky Mountain National Park Hiking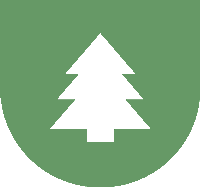 Find an Area
By name:
Not sure where to start?