Sleeping Bear Dunes National Lakeshore is a United States National Lakeshore located along the northwest coast of the Lower Peninsula of Michigan in Leelanau and Benzie counties near Empire, Michigan. The park covers a 35-mile-long (56 km) stretch of Lake Michigan's eastern coastline, as well as North and South Manitou islands. This Northern Michigan park was established primarily because of its outstanding natural features, including forests, beaches, dune formations, and ancient glacial phenomena. The lakeshore also contains many cultural features including the 1871 South Manitou Island Lighthouse, three former stations of the Coast Guard (formerly the Life-Saving Service) and an extensive rural Historic farm district. In 2011, the area won the title of "The Most Beautiful Place in America" from Good Morning America. In 2014, a section of the park was named the Sleeping Bear Dunes Wilderness by the United States Congress.
Pets are allowed on some trails and exterior areas
Pets are allowed in the following beach areas:

From Platte River Campground / Railroad Grade trail north to Peterson Road.
From Esch Road north to the Lakeshore boundary (south of Empire).
From Peterson Road south to Old Railroad Grade Trail/Platte Campground Trail.
From the Lakeshore boundary north of Empire to just south of the North Bar Lake stream outlet.
From Maritime Museum east (but not on the Maritime Museum grounds) to the Lakeshore boundary (west of Glen Arbor).
From the Lakeshore boundary north of Glen Arbor around Pyramid Point to CR 669.
From CR 651 north to the Lakeshore northern boundary.
Glen Lake Picnic Area

Parking areas and along paved roads
Developed campgrounds and picnic areas
Must be restrained or kept on a leash no longer than 6 feet at all times.
Dogs must wear a collar with current tags at all times
Pick up after your dog at all times – Leave no trace
*Please see more details for leash info
Inside buildings (unless service animal)
The Dune Climb
Maritime Museum grounds
North Bar Lake
Platte Point Beach
White Pine and Valley View backcountry campsites
All group campsites
North and South Manitou Island (all pets, including hunting dogs). Trained aid dogs accompanying the blind or hearing impaired are permitted.
Any other areas where "NO PETS" signs are posted after a determination by the Superintendent that a specific conflict exists requiring such a closure.
Pets are prohibited at the following designated cross-country ski trails during the periods of December 1 through March 31: Old Indian, Platte Plains Trail System (including Bass Lake, Otter Creek, and Lasso Loop Trails) , Windy Moraine, Scenic Drive Ski Trail (seasonal trail system) , Shauger Hill, Alligator Hill, Bay View, Good Harbor Bay, Sleeping Bear Heritage Trail
Undeveloped campgrounds or other areas
Never leave your pet unattended or alone inside a vehicle
Never off leash – unless inside a vehicle, tent, dog crate or other portable kennel
Untagged dogs or dogs with uncurrent tags
Excessive barking
*Please see more details for leash info
Extreme range of weather
Extreme heat
Venomous Snakes
Poisonous Plants
Spiny and prickly plants
Predatory animals
Be aware of animal traps and hunting areas
Swim safely, extreme water areas
Ticks and biting insects
Do not drink from waterways
Bring plenty of drinking water
Leash Laws: Most parks require dogs to be on a leash in some or all areas, however, some parks allow dogs off leash in certain locations, please consult the parks website before going off leash, Thank you!
Dog life vest or flotation device is recommended
Consult the park website before traveling all information is to be used as a guide.
Respect local wildlife.
Leave no trace – What you bring in, you bring out.
If you are visiting during the hottest months of the year, a "palm test" is recommended before walking your dog – place your hand on the pavement for a minute and see if it is comfortable there. If the pavement feels hot to your palm, it will be hot to your dog's paws.
(231) 326-4700
Sleeping Bear Dunes National Lakeshore Website
Sleeping Bear Dunes National Lakeshore Camping
Sleeping Bear Dunes National Lakeshore Hiking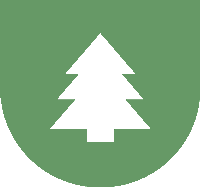 Find an Area
By name:
Not sure where to start?