Tonto National Monument is a National Monument in the Superstition Mountains, in Gila County of central Arizona. The area lies on the northeastern edge of the Sonoran Desert ecoregion, an arid habitat with annual rainfall of about 16 inches here. The Salt River runs through this area, providing a rare, year-round source of water.
Parking areas
Lower Cliff Dwelling trail and Cactus Patch trail
Along roads
Campgrounds
Picnic areas
Must be restrained or kept on a leash no longer than 6 feet at all times.
Dogs must wear a collar with current tags at all times
Pick up after your dog at all times – Leave no trace
Saddle or pack animals are allowed in recreation sites only where authorized by posted instructions
*Please see more details for leash info
Pets are not allowed in the Visitor Center, Museum, in the Lower Cliff Dwelling, in the Upper Cliff Dwelling, or on the Upper Cliff Dwelling Trail. This restriction does not apply to service animals specifically trained to aid a person with a disability. (unless service animal)
Swimming areas (unless service animal)
Some cabins may not allow dogs.
Never leave your pet unattended or alone inside a vehicle
Never off leash – unless inside a vehicle, tent, dog crate or other portable kennel
Untagged dogs or dogs with uncurrent tags
Excessive barking
*Please see more details for leash info
Extreme range of weather
Extreme heat
Venomous Snakes
Poisonous Plants
Spiny and prickly plants
Predatory animals
Be aware of animal traps and hunting areas
Ticks and biting insects
Do not drink from waterways
Bring plenty of drinking water
Swim safely, extreme water areas
Leash Laws: Most parks require dogs to be on a leash in some or all areas, however, some parks allow dogs off leash in certain locations, please consult the parks website before going off leash, Thank you!
Consult the park website before traveling all information is to be used as a guide.
Respect local wildlife.
Leave no trace – What you bring in, you bring out.
If you are visiting during the hottest months of the year, a "palm test" is recommended before walking your dog – place your hand on the pavement for a minute and see if it is comfortable there. If the pavement feels hot to your palm, it will be hot to your dog's paws.
(928) 467-2241
Tonto National Monument Website
Tonto National Monument Camping
Tonto National Monument Hiking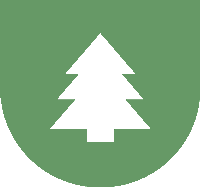 Find an Area
By name:
Not sure where to start?