Washita Battlefield National Historic Site protects and interprets the site of the Southern Cheyenne village of Chief Black Kettle where the Battle of Washita occurred. The site is located about 150 miles (241 km) west of Oklahoma City, Oklahoma, near Cheyenne, Oklahoma. Just before dawn on November 27, 1868, the village was attacked by the 7th U.S. Cavalry under Lt. Col. George Custer. In the Battle of Washita, the Cheyenne suffered large numbers of casualties. The strike was hailed at the time by the military and many civilians as a significant victory aimed at reducing Indian raids on frontier settlements as it forced the Cheyenne back to the reservation set aside for them. The site is a small portion of a large area that was declared a National Historic Landmark in 1965, and was listed on the National Register of Historic Places in 1966. The landmarked area encompasses the entire battlefield, which extends for some 6 miles (9.7 km) through the city of Cheyenne.
Pets may be walked along the Dust & Fire Trail
Parking areas and along paved roads
Must be restrained or kept on a leash no longer than 6 feet at all times.
Dogs must wear a collar with current tags at all times
Pick up after your dog at all times – Leave no trace
*Please see more details for leash info
Inside buildings (unless service animal)
Most trails unless marked
Never leave your pet unattended or alone inside a vehicle
Never off leash – unless inside a vehicle, tent, dog crate or other portable kennel
Untagged dogs or dogs with uncurrent tags
Excessive barking
*Please see more details for leash info
Extreme range of weather
Extreme heat
Venomous Snakes
Poisonous Plants
Spiny and prickly plants
Predatory animals
Be aware of animal traps and hunting areas
Swim safely, extreme water areas
Ticks and biting insects
Do not drink from waterways
Bring plenty of drinking water
Leash Laws: Most parks require dogs to be on a leash in some or all areas, however, some parks allow dogs off leash in certain locations, please consult the parks website before going off leash, Thank you!
Consult the park website before traveling all information is to be used as a guide.
Respect local wildlife.
Leave no trace – What you bring in, you bring out.
If you are visiting during the hottest months of the year, a "palm test" is recommended before walking your dog – place your hand on the pavement for a minute and see if it is comfortable there. If the pavement feels hot to your palm, it will be hot to your dog's paws.
(580) 497-2742
Washita Battlefield National Historic Site Website
Washita Battlefield National Historic Site Camping
Washita Battlefield National Historic Site Hiking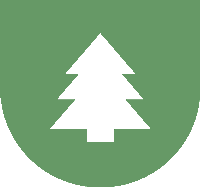 Find an Area
By name:
Not sure where to start?